​1 - Follow instructions (if any) from the director 
In some pageant systems, a director/or organization will give instructions. It could be as simple as having a white backdrop or having your shoulders faced forward. Sometimes a photographer will sponsor the headshots. The director may even want each contestant to wear the same color top creating a cohesive look for all contestants (this is typically seen in some Miss America locals).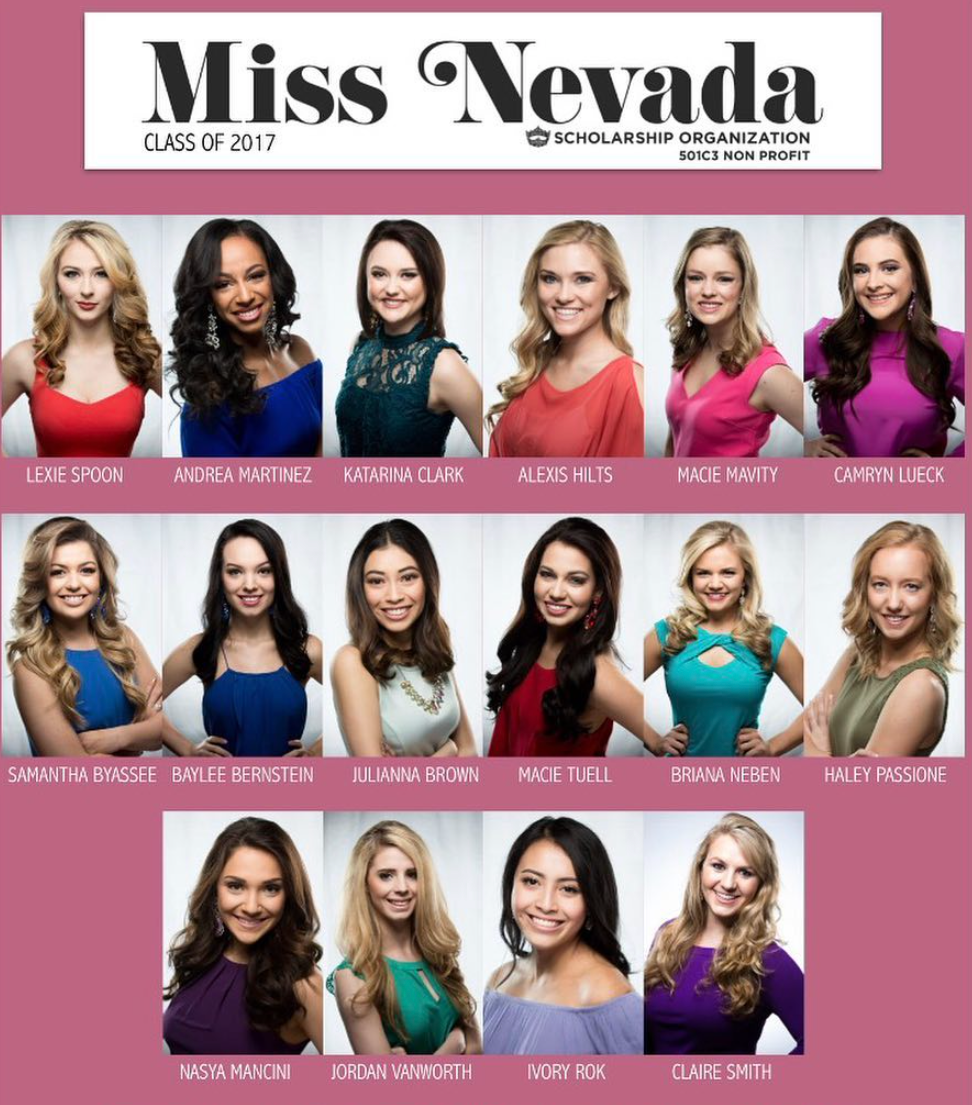 2 - Research the pageant system
Whether you're competing in a local, state, or national pageant you should always do your research in all aspects of the pageant - including headshots. Check the organization's website, social media, and even the current titleholder's social media accounts to get inspiration from their headshots. Take note of the level of editing, makeup, styling, and even facial expressions. Consider what the headshots say about the titleholders too - is she confident, approachable, sexy, the girl next door?
Consider the examples below: Miss USA 2020 contestants are the top 3 headshots, and Miss America 2018 contestants are the bottom 3 headshots. What differences do you notice? (*Note: as Miss America has changed their headshots the last two years I referred back to the last year they had typical pageant headshots)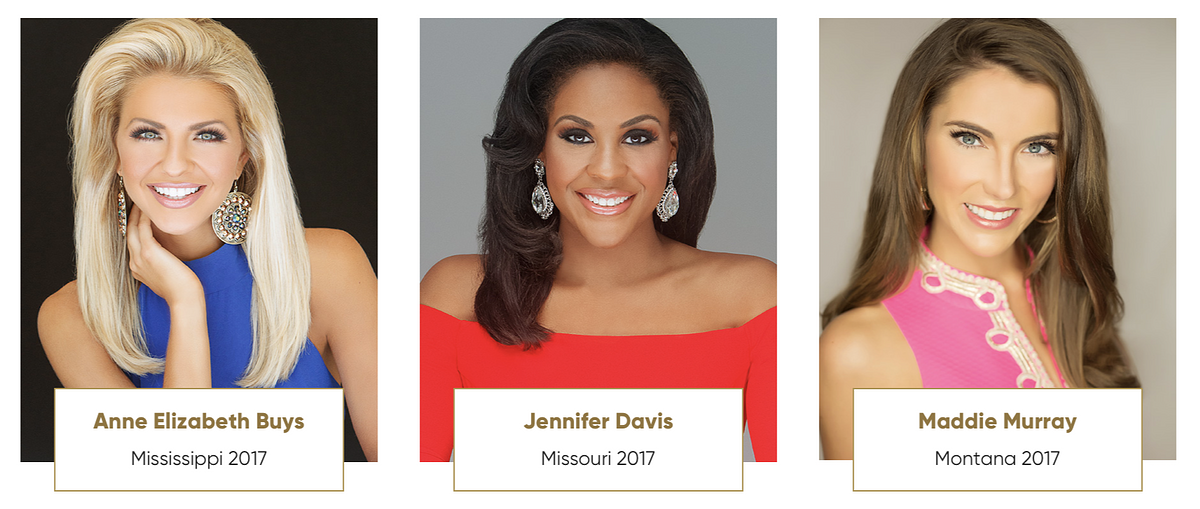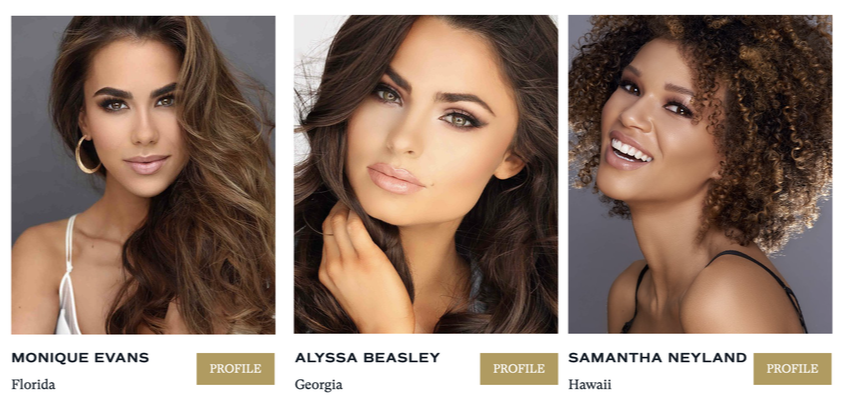 3 - Find a photographer and hair & makeup artist 
Don't just find any photographer or any hair & makeup artist (hmua). Find a professional photographer and a professional hmua, preferably with pageant experience. You might think about going to JCPenny, Target, or your classmate to take your headshot, but you won't receive the same desired end result. I say this from personal experience from when I was a newbie with no direction and from what I've seen as a judge and director. You want a photographer that will produce the same look as the pageant system you just spent your time researching. You can even ask the director for some suggestions so don't be shy! 
 When it comes to a professional hair and makeup artist, some photographers have one that they work with that is part of their package, while others have ones they recommend. Consider using the recommendations - they're provided for a reason (they know the artist's work will show up well with their lighting and overall desired results).  You might know someone who does hair and makeup and is going to give you a great deal, but that doesn't mean they have the knowledge for pageant-style hair and makeup. ​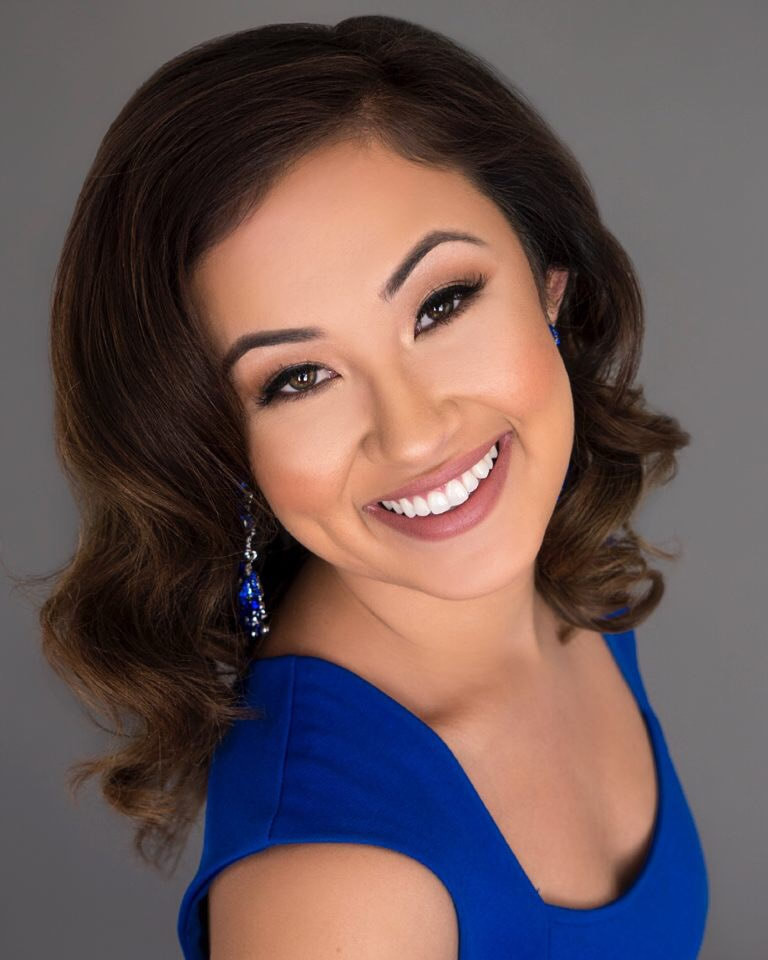 4 - Know your look
This sounds simple enough, right? But there are things that girls don't think about. For example, you'll likely have a spray tan at state - especially if you're fairer toned like me. So consider getting a light spray tan for your headshot session (always do a practice spray before this if it's your first time). If you plan on wearing extensions for your pageant and its a big enough difference to your hair length before getting your headshots done, then get the extensions put in for the session. The same goes for coloring your hair or cutting it significantly shorter. The judges want to see that the girl in front of them is the same girl they saw in her headshot before meeting her.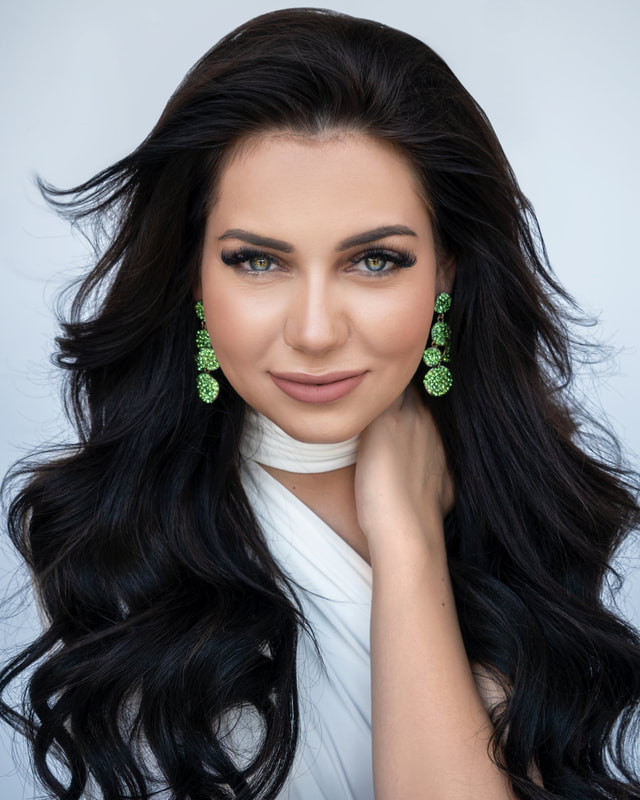 5 - Plan ahead
I cannot stress this enough - plan ahead! Photographers and hair and makeup artists book out in advance, some by a month or two. The images also aren't available immediately after the shoot - some edit themselves or send them to their editor (and you want someone that will edit with care - remove flyaway hairs across your face, touch up blemishes, etc). Editing for most photographers is between 1 to 2 weeks. With that said, this is a process, so pay attention to the deadline you're given by the director and plan ahead. I've had clients pay rush fees to have their headshots completed in time and I've had potential clients unable to shoot with me because my time has already been booked and they need their headshot in 2 weeks. 
You should also plan to bring someone with you. Back in 2010, I had the opportunity to have my headshot sponsored by a well-known photographer that had recently moved to my city. I was so excited and he came recommended to me by an out of state pageant sister. The photographer seemed displeased with the fact that I brought my boyfriend and was annoyed that I wouldn't change in front of him stating that girls do all the time. Long story short I was uncomfortable, stayed because I didn't want to hurt the relationship he had with my friend, but I should have left. Nothing happened because thankfully my boyfriend was with me, but this is why you should always bring someone, especially if you haven't worked with that photographer before. ​